About us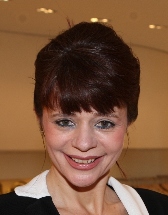 Sigrid Assmus, Dipl.-oec.
German "Abitur" (A-levels), trained as a specialist assistant in economic and tax consultancy professions tax training in Stuttgart

Studied economics at the University of Hohenheim (Diplom-Ökonom)

Experience in staff and line functions with corporations in Germany, Brazil and the Far East:

Marketing controller with a multinational company in the chemical industry

Profit Center Manager with results and personnel responsibility at a trading company in the textile industry

Marketing & sales director at a manufacturer of ceramic household articles

Since 1998 experience in specialized recruitment agency

Since 2009 member of the board of Bundesverband der Bilanzbuchhlater und Controller e.V. (Association of accountants and controllers region Baden-Württemberg). long-time member of the DGFP Deutsche Gesellschaft für Personalführung e.V., (society for HR management) , many years advisory board member of Marketingclub Karslruhe e.V., member of the international Controller Association and Alumni Hohenheim e.V.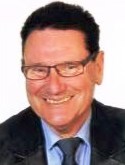 Jürgen-Heinz Schott, Dipl.-Ingenieur
Apprenticeship as machine fitter and electrician/electronic engineer
University of Applied Sciences Cologne - Engineer Process Engineering / Measurement and Control Engineering & Electrical Engineering
Several years of experience in the development centre for plant technology at Ford in Cologne
Technical project management: Chemical plant construction: Russia, Libya, Iran, Czech Republic, Romania
Overall project management: Palm Oil Refinery Indonesia, DME plant Sydney, Pharmaceutical Industry Basel
Consultant for various Indonesian companies